Planning to get a patent for your innovation? Getting a patent will protect your idea from completion and allow you to reap benefits from the monopoly for 20 years. Preparing a patent draft is the first step. However, don't rely on your DIY skills. Getting a professional patent attorney increases your chances of success. Keep in mind that patent lawyers are not made the same. You have to understand how to tell a well-written patent draft from a shoddy one.
Features to tell a well-written patent draft
Exhaustive description
The description introduces your invention and alternatives. A general description of the invention comes in handy during patent claims and amendments during examination in the future. An exhaustive description should be sufficient to introduce your core idea and specifications of alternative modes. The description should indicate various alternative modes for a broad interpretation of claims.
A full description of each alternative is necessary with reference figures and alternatives for each of the figures. Descriptions for every detail need linking to expressions in the claims for a clear general expression to the reader. Full description allows amending the claims later without compromising the patent protection scope.
Articulates invention
One of the benefits of professional patent drafting services is a clear patent that is easy to understand. This outlines potential actions to take so as not to commit copyright infringement. It also lays a basis for a reasonable course when it comes to product development.
Professional patent attorneys avoid ambiguity to allow readers from avoiding multiple interpretations that might cause future legal disputes. A well-written patent draft clearly articulates your invention with a scope of protection to lessen litigation.
Illustrative figures
The ideal features of patent claims have illustrative figures. So, your patent draft should have figures illustrative elements for each claim. An application with claims about an apparatus should have figures and flow charts. A patent draft with comprehensive figures offers an overview for the reader to understand all claims.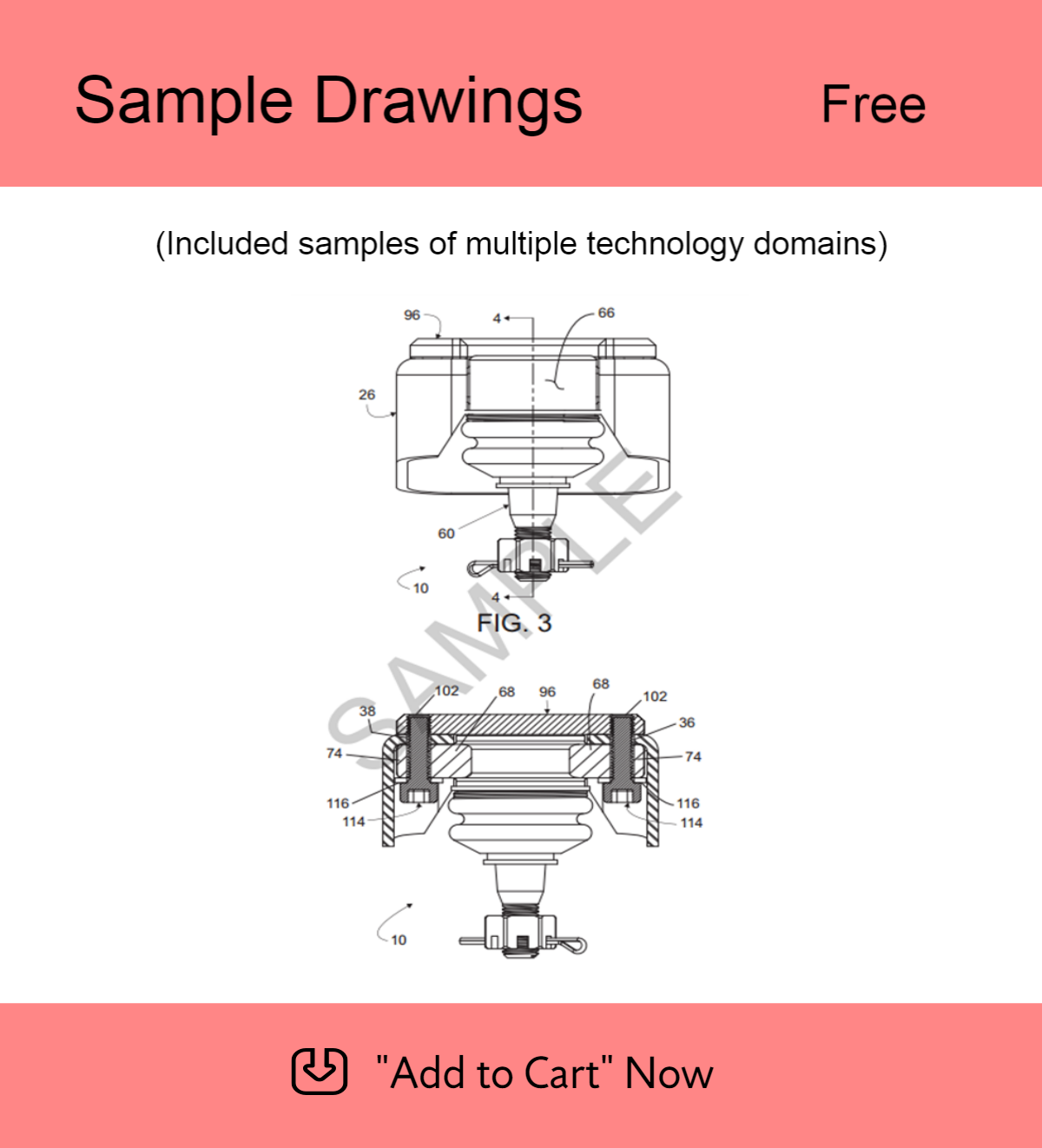 Meets legal standards
Quality patent drafts meet all Title 35 of the United States Code requirements and appropriate case law at the present time of issuance. Professional patent drafting meets legal standards on:
Novelty
Definiteness
Utility
Non-obviousness
Enablement
Written description
A well-written patent draft saves money and saves you from rejections. Besides, you are less likely to face other challenges that come with failing to meet legal standards such as post-grant reviews.
Advantages of the invention
Your patent draft should have claims defining the scope of protection. It is possible to describe an invention in various ways. However, there is a need to describe the best way to define your invention in the claims. This should include the invention's biggest advantages using prior-art documentation. All claims should list elements of the invention to achieve the most significant benefit. These elements need describing in general terms.
A patent limits other inventions from achieving similar benefits. There are various ways for circumventing a patent. The ultimate goal is to ensure that all circumventing solutions are no match or expensive to invent. Achieving this ensures that your invention remains to offer the best advantages.
Various categories of claims
A quality patent draft includes various categories of claims including process and apparatus. This optimizes protection scope and increases the probability of getting the patent. For example, drafting claims for multiple devices need a complete description. This allows protecting the components and devices that use the component. In case of an infringement, you will claim damages depending on the price of the device that costs more but not just the component alone.
Relative market value
The value of an invention partly determines the cost of revenue generation compared to working expenses. A well-written patent draft complying with legal standards increases the relative market value and keeps down patent prosecution costs. Besides, a quality patent makes your invention attractive to investors. A poorly written patent lowers makes the invention less likely to attract a pool of investors.
Clear claims
Patent examiners require clear claims. There's always a chance to interpret an unclear claim in the best way you want. However, patent litigation is quite costly and it will be hard for you to file an infringement lawsuit with unclear claims. Legal certainty increases when you have clear claims and broadens your scope of protection. Features of your invention need describing in physical terms without being ambiguous and relative.
Wrapping up
Getting a patent will protect your invention from the competition and allow you to reap benefits from your ideas. The first step to getting a patent is drafting a patent application. Enlisting the services of a professional patent attorney is strongly recommended. Distinguishing between a well-written patent draft from a shoddy one ensures that you get value for your money.