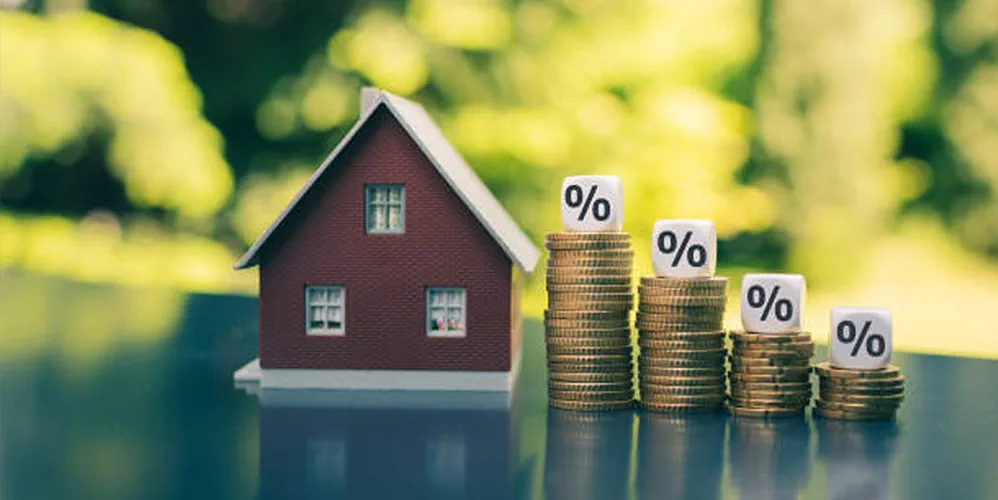 Are you looking for a property in Maidstone and want to apply for a mortgage? The first place to begin your search would be with estate agents in Maidstone who will be able to help you with the property and guide you with the finance. But to make the process easier and answer some of the most common questions related to mortgages, i.e. should you repay your mortgage as soon as possible, we have gathered some crucial information. 
When you pay off your mortgage, you can end up saving a lot of money in interest. But before you begin piling up your hard-earned money in that direction, there are some important factors that you need to consider to determine whether it is a good option after all.
In this blog, we will be discussing some of the pros and cons when it comes to repaying your mortgage early and provide you with a few tips that can help you reduce the rate of interest you pay for that loan. 
Repaying your mortgage early
Whenever you are making a payment for your mortgage, it is divided between the principal amount that you have borrowed and the interest you are paying for that amount. During the initial years of loan repayment, the majority of the payment goes towards the interest. As you keep making payments, you owe less in terms of interest in comparison to the principal amount, which is the actual amount of money that you borrowed. Towards the end of your repayment of the mortgage, a larger percentage goes towards the principal amount repayment. 
If you apply extra payments that go in with your principal balance of the mortgage, then it will reduce the amount of money you are paying in the form of interest even before it can accrue. This will reduce years from the mortgage terms and help you reduce your mortgage by a huge amount. 
Paying off your mortgage early reduces the actual amount you end up paying over time but finance experts do not agree that your entire focus should be on repaying your mortgage as soon as possible. So therein comes the question of whether one should pay off the mortgage as soon as possible or pay it as per the repayment term. The decision of paying off the mortgage early is a personal choice and it depends completely on individual circumstances and situations.
Is paying off the mortgage early worth it?
At times you may find yourself with some extra cash at the end of the month, and you might be wondering whether paying it off towards your mortgage loan would be better or whether you should refinance it for a shorter period of time. In reality, there is no 'yes' or 'no' answer to it. There are two sides to paying off a mortgage early or reducing the loan terms and the perfect decision will differ from one person to another. 
When does paying off your mortgage early turn out to be a good decision?
People generally assume that paying off your mortgage early means you need to pay hundreds of pounds. But in reality, you can make a very payment or one significantly bigger payment along with your monthly repayments towards your loan, and it will make a huge difference over the course of your mortgage repayment. Contributing an extra £100 a month can help you pay off your mortgage years before your repayment period and stay ahead of schedule. You are not required to find ways to pay £5000 every year as extra payment for your mortgage to be paid off early. 
Some of the best candidates who benefit from paying off a loan early as those who have enough money that can help them cover any kind of emergency. You would ideally want to keep 3 to 6 months' worth of household expenses aside in the form of liquid cash before you even consider paying off your mortgage early. This is because it is more difficult to extract money from your home than it is to do the same from a savings account in the bank. 
Situations when making minimum monthly repayment of your mortgage is a good decision
People who have multiple debts might not be the ideal candidate to consider repaying their mortgage early. There could be various types of debts one might have, such as credit card debt, student loans, and any other type of loan that might have a higher rate of interest in comparison to most mortgages. This implies that such loans accrue interest more quickly. 
For such candidates, paying off these debts will help them save more money than putting all the hard-earned money towards quicker repayment of the mortgage. The best thing to do in this scenario would be to sit with your financial paperwork and make a good comparison of the rate of interest levied on the other debts and that of your mortgage. If you see that other debts have a higher rate of interest, then you must focus on paying them off first. 
You would also want to consult your mortgage lender and avoid prepayment penalties on the amount you have borrowed before you consider making an extra-large payment. Prepayment penalties are also mentioned in your mortgage contract. 
Ways to pay off your mortgage early
If you have found yourself to be an ideal candidate who will benefit from paying off a mortgage early, here are some tips that you can use to do the same:
Switching to a biweekly payment schedule helps in loan repayment

Committing to making one extra payment every year

Refinancing your existing loan to a shorter mortgage
In a nutshell,
Paying off your mortgage early might sound to be a good decision, but there are several factors that will help you make that decision. There are certain aspects such as one's financial liabilities that they need to take care of such as other debts along with paying off a mortgage, that will influence the decision of whether you will be able to repay your mortgage ahead of time.